GlobeTech Co., Ltd.
GlobeTech Co., Ltd. is a company under the leadership of CDG Group and was established in 2008. Before that, GlobeTech was one business unit under the company ESRI (Thailand) Ltd., a provider of geographic information system or GIS for over 20 years, with a commitment to developing services in digital map data with detailed, accurate, and up to date information, as well as coordinate a full range of information services. Thus, the unit was elevated to the GlobeTech company.
GlobeTech has a vision to become the leading solution provider of map data and location content service provider in Southeast Asia. The products and map solutions of GlobeTech are presented under the brand "NOSTRA".

For more than 20 years, the NOSTRA team has accumulated knowledge and experience in the exploration and production technologies in map data. We have expertise in the collection of local environmental data, especially in a complex country like Thailand where, unlike any other country, the environment is very diverse, for example, the house numbers are not in numerical order, the one-way streets turn into two-way streets depending on the time of day, etc.

  

We have the largest field survey team in Thailand who work every day to collect and store updated information to provide the map with utmost accuracy and reliability.
Currently, we have developed maps service for Thailand and ASEAN countries, covering all aspects spanning across several technological platforms. We also have a variety of business partners to present our products and services for the consideration of corporations and the general public. We are happy to provide advice and take part in business development to help our users achieve success.
Company Timeline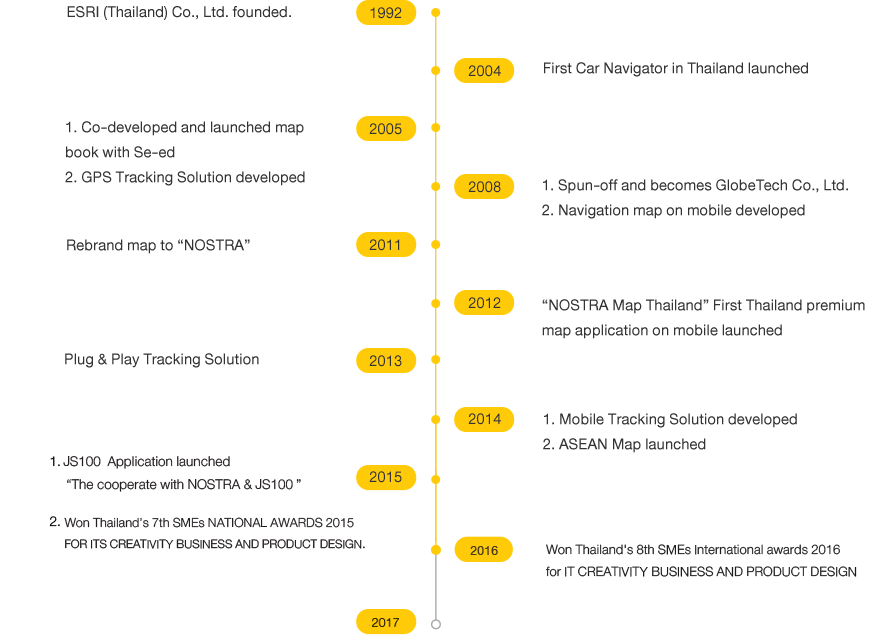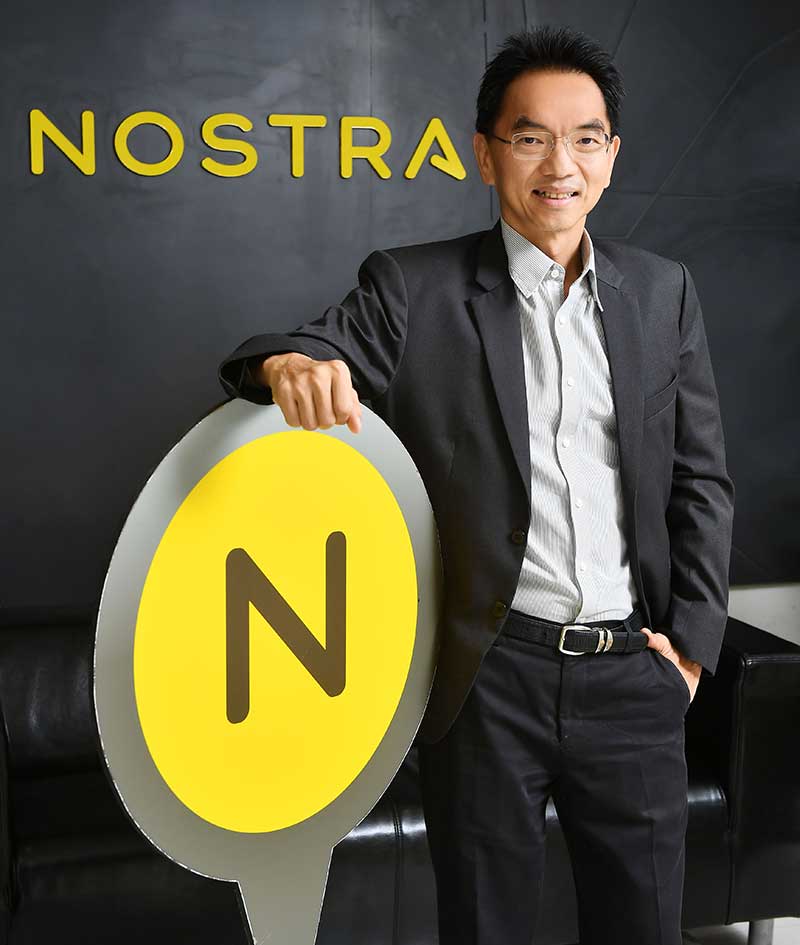 GlobeTech Co., Ltd.

  

and the NOSTRA team
Mr. Wichai Saenghirunwattana, general manager. We are experts in various fields such as survey engineering, computer programming, geography, business developing, marketing, etc. More than 40 staff members work towards product development and solutions, as well as pre- and post-sales services for customers.
  In addition, NOSTRA has a team of professional field surveyors. Our mapping team has over 20 years of experience, with a staff of more than 200, with great understanding of the environment and the problem of surveying and mapping. This leads to producing high quality map data that can be used optimally.
Every single day, our field survey team visits various areas according to the yearly plan for survey data. This is split into different regions of Thailand, focusing on communities since it is where change happens most frequently. Data needs to constantly be kept up to date.
We also partner with other mapping companies, all of which are professionals in Southeast Asia. In preparing the maps of 10 countries in Southeast Asia or the ASEAN map to provide map data in the same standard.
Patarada Thanachan( OomOom )
Project Leader
"I'm greatly impressed by the work atmosphere here. At GlobeTech, we're just like family, open to feedback.  We use our skills and abilities to produce the best work possible."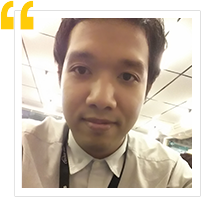 Yingpong Vimugtipant ( Nov )
Business Development
"A good career path comes from a good organization. I want to thank GlobeTech for the opportunity to innovate and help drive the organization while developing myself as a person."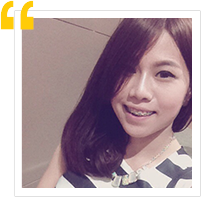 Sarinya Sangwarin ( Kwan )
Sales Representative
"GlobeTech is an enterprise that puts me at ease. They allow employees to use their skills and their full potential in the workplace. They also offer training courses for employees. I get to develop myself all the time."
Welfare & Benefits
Healthcare
Annual health checks
Medicare patients in both the inpatient and outpatient services, along with dental plans. There are 2 healthcare plans. Employees can choose the healthcare plans as needed.
Fitness center
Funding for employees
Funding for Children
Funding in case of death
Funding in case of parents' or children's death
Funding for natural disasters
Holidays
Annual leave
Mission leave
Sick / maternity leave
Leave for parents' or children's death
Marriage
Religious ceremony (ordain or pilgrimage)
Other leave specified by law
Life insurance and accident insurance
Life insurance 20 – 60 times of salary
Accident Insurance and Disability Insurance
Provident funds
To secure the future of our employees, we offer a savings scheme where employees can use the funds for emergencies. There are 3 investment plans, from which employees can choose as needed.
Etc.
Longevity bonus
Special-interest loans for housing
กรุณากรอกข้อความด้านล่าง ทีมงานจะทำการติดต่อกลับไป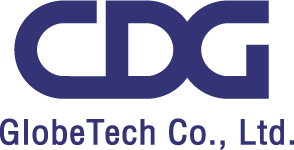 บริษัท โกลบเทค จำกัด
92/44 ชั้น 16 อาคารสาธรธานี 2 ถนนสาทรเหนือ แขวงสีลม เขตบางรัก กรุงเทพฯ 10500
Tel : (66)2 266 9940
E-mail:   nostrahotline@cdg.co.th