The in-depth attribute information of location category will help enhance the analysis of your business strategy while adding more value for your products and services.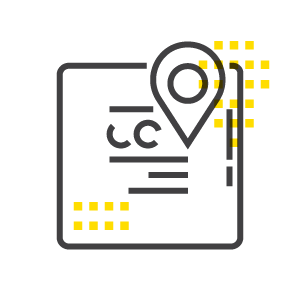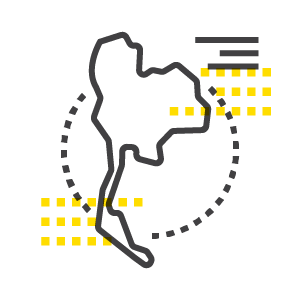 Best coverage map in Thailand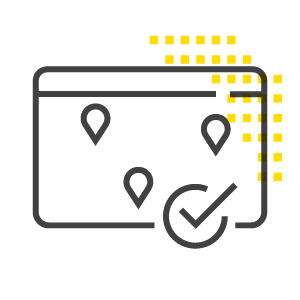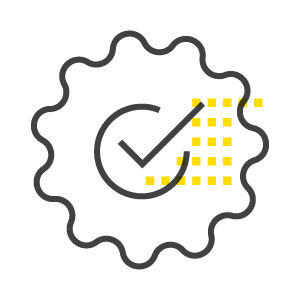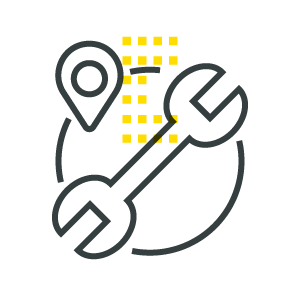 A new set of extra information shows the additional features of location information and much more. Previously, only names and locations were included for adaptation and application to specific businesses. Business owners can also select only the data sets that are necessary for their business and analyze it to gain advantages over competitors. Currently, there are 10 additional types of in-depth data collected throughout Thailand. Examples of in-depth data collection of each location includes working days, opening-closing hours, service rates / fees, number of personnel etc.
Suitable for various businesses, data may be leveraged to improve analysis and aid the development of business planning by combining location data together with demographics, heat map data and conducting site selection. This information can also be useful for strategic marketing, product and service development and projecting future business opportunities, as well as to reduce business risks by using the data to assess target customers and the purchasing power of the population in the area.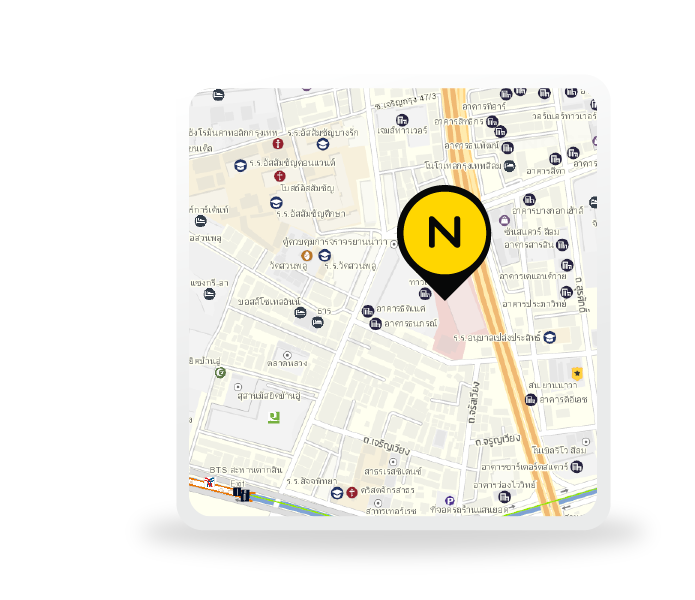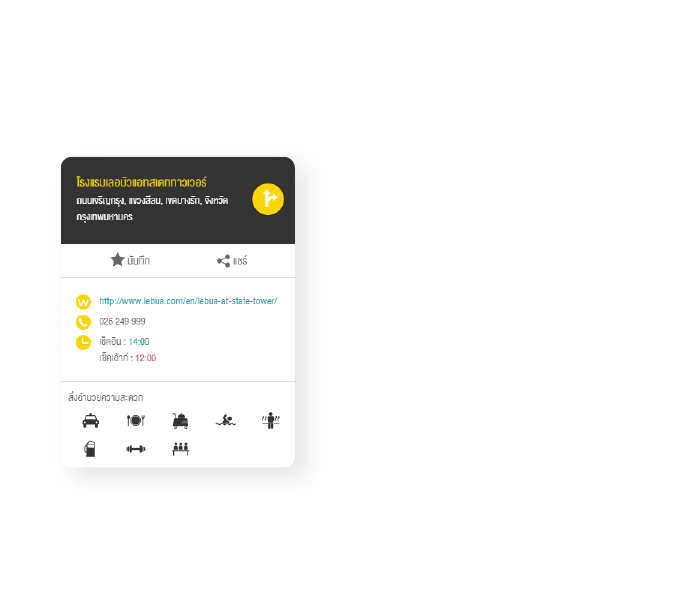 A total landmark locations have had extra data collected. This information is collected from around the nation.
Currently, there are 10 Extra Content data
categories sorted in the following: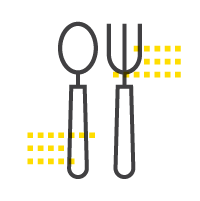 Consisting of 67 types of attributes such as
Type of food
Recommended menu
Address
Phone number
Open-Close date and time
Customers group
Average price per head
Payment methods
Number of tables/seats
Parking, entertainment services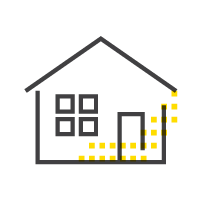 Consisting of 51 types of attributes such as
Property type
Property surroundings
Utility space
Year of completion
Number of units
Starting price
Project facility
Number of parking spaces
Maintenance fee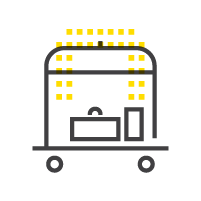 The hotels and accommodations category
Consisting of 52 feature-oriented data such as
Hotel type
Address
Phone number
Website, hotel standards
Number of rooms
Internal facilities
Customer groups
Starting price
Check in time – Check out, Parking space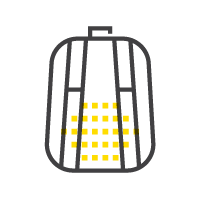 Tourist attractions category
Consisting of 63 types of attributes such as
Type of tourist attractions
Address
Phone number
Website
Operational days and hours
Service fees
Activity type
High/low season for traveling
Target group of tourist attractions
Parking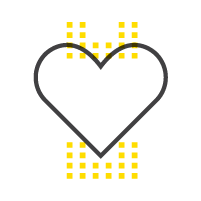 The health and beauty service centers
contain 51 types of attributes such as
Type of services
Number of beds
Open-Close time
Working days and hours
Payment methods
Parking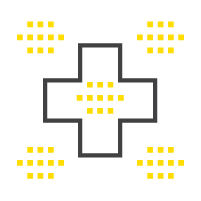 Consisting of 41 types of attributes such as
Hospital codes
Affiliations / Departments
Number of beds
Number of doctors
Number of nurses
Number of staff
Number of inpatients per year
Number of outpatients per year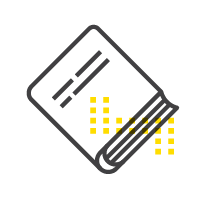 Consisting of 42 types of attributes such as
School code
Affiliation
Education level
Number of male students
Number of female students
Total number of students
Number of teacher/staff
Number of classrooms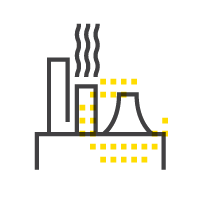 Consisting of 43 types of attributes such as
Factory name
Owner's name
Type of industrial plants
Funding
Number of workers
Business description
Factory registration number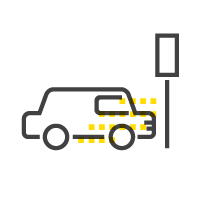 consists of 46 attributes such as
Type of parking
Number of parking spaces
Service fees
Working days
Operation hours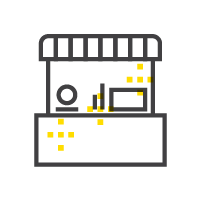 consists of 46 attributes such as
Market type
Merchandise type
Market owner
Market area
Number of vendors
Operation hours
Extra Content
How can the data be applied to different type of businesses sector
1. In the case of the application of the Extra Content to businesses, Extra content data can be use to display additional information on applications or websites. For example,

Tourist applications or sites that collects information on accommodations and restaurants in Thailand.​
Business may display their location features and attributes on different applications or websites to provide useful information for its target users. It also helps to create satisfaction for users on the online community where users can come in to share reviews, location information and pictures. Businesses can gather the information they receive from all customers, such as the most searched destinations, popular restaurants, menus, accommodation. Business may also create more effective marketing campaign through analyzing customer feedback in conjunction with the Extra Content. They would be able to create promotion such as to create accommodation promotions with travel destinations or restaurants in the neighborhood etc.
2. Various businesses sector can adapt and apply Extra Content analysis differently for business purposes like the following: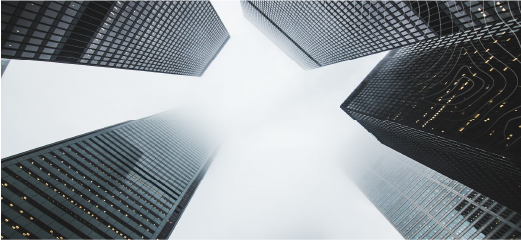 Extra content data in the real estate category contained information of all the competing building in the areas, such as the number of apartment units, the lowest price, area, facilities, etc. which business owner can utilize to create an appropriate business strategy.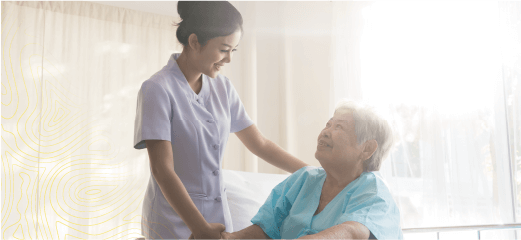 Public and Private health care providers
Extra content in the hospital category or health facilities contained data such as the number of hospital beds in the area, the amount of health care personels  (doctors / nurses / staff), in comparison to the number of patients. This helps to identify whether health care providers are adequate to support needs and fulfill demand of the patients.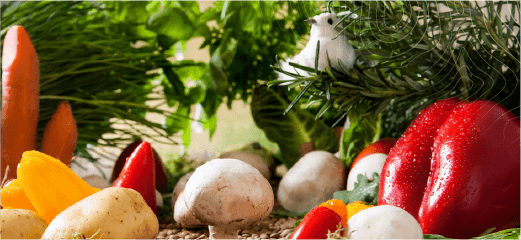 Hotels or restaurant suppliers
Extra content information for this category include hotel and restaurants types in the area, the maximum capacity, the average price. Suppliers for hotels or restaurant may require these data to help indicate the type and the quantity of raw material being demanded, and determine the purchasing power of the target group in order to select suitable price range of raw materials. This data could also aid in determining the size of raw material distribution center whether it is better to invest in a provincial or regional level in order to distribute the products as widely as possible.
In addition, extra content in each category can be analyzed together with other map data layers, such as overlaying landmark data with expense data and provincial average household income per year. This will allow for more in-depth characteristic and analysis specific locations in order to develop a precise and effective business plan.

Consult with our experts what's best for your company.