Searching potential area to re-create better business strategy with MAP for GIS
Hone your competitive edge and transform the way you view your business with our wide range of tools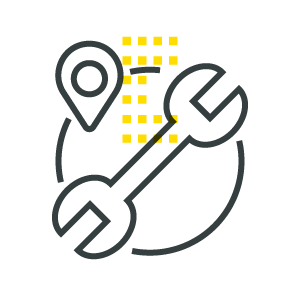 Spatial analytic tool
Spatial analytics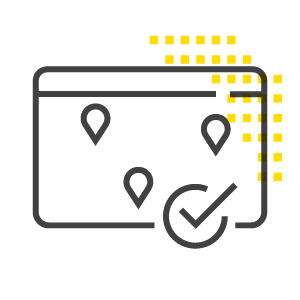 Adaptable for business planning
Business-oriented data adaptability.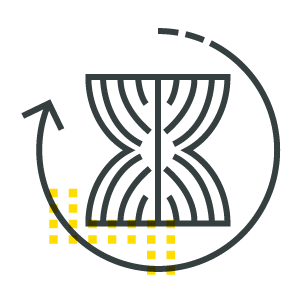 Best coverage map in ASEAN
The greatest coverage of any mapping service in the ASEAN region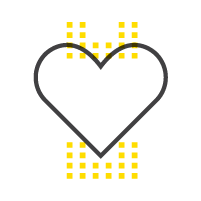 Easy to use for GIS software
Built from the ground up for GIS software integration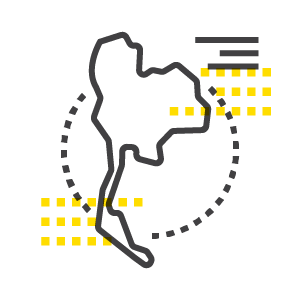 Customizable map
Highly customizable map features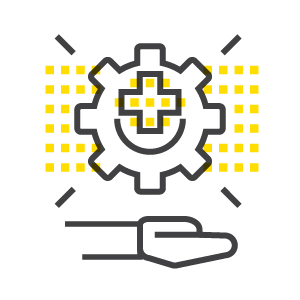 Best support service
Industry-leading support services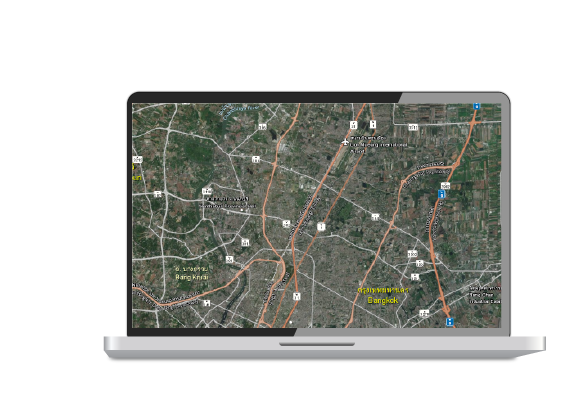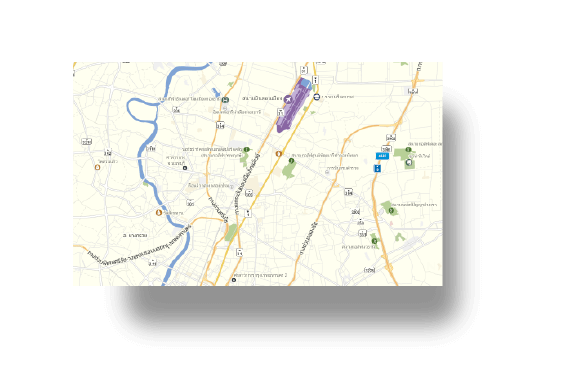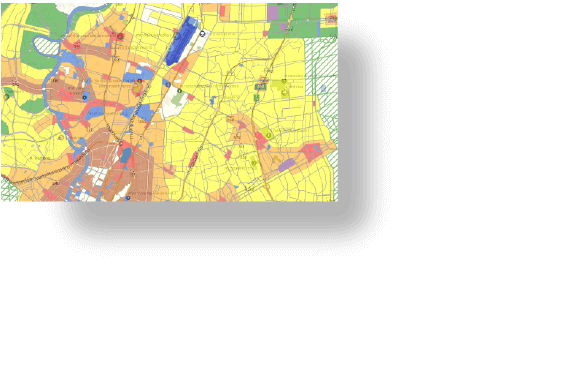 Our digital map utilizes vector data for the highest precision possible, usable with GIS site analysis technology that can be used to better manage your business by supplementing your marketing strategies, aid in the opening of new branches, analysis of competing business service areas, and more.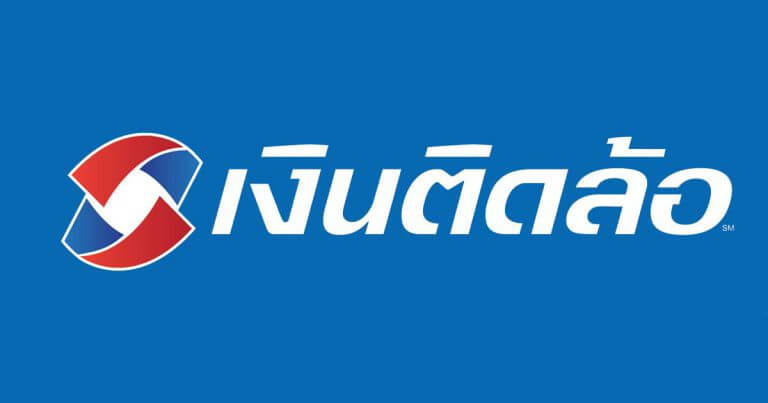 Once one of Bangkok's most rapidly growing names in the auto finance and insurance industry, Ngern Tid Lor reached their now legendary status by leveraging the many versatile data analytical tools NOSTRA provides, including extensive insights to demographics, logistics, market competition, and much more. Now with over 1,000 locations across Thailand, their commitment to their customers can only be compared to NOSTRA's own.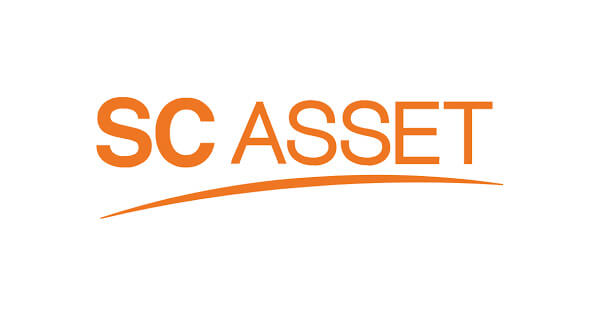 Real-estate innovation in Thailand has become synonymous with SC Asset, with their work on home, condominium, townhouse, and home office development setting a new nationwide standard. In order to continue handling such copious data and resources, NOSTRA helped to develop GIS software that would aid in data collection and analysis, streamlining their workflow from top to bottom, as well as for customers and potential investors. Readily having actionable data has helps SC Asset keep their eyes on the big picture, able to make meaningful decisions without errant pause or delay.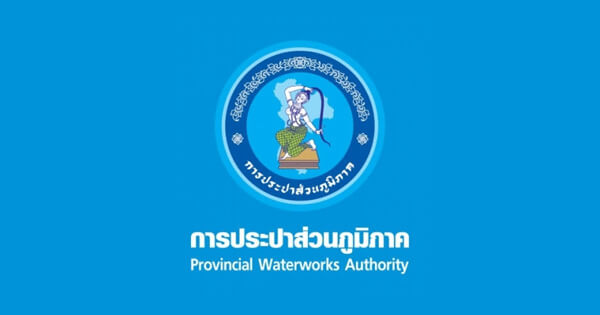 NOSTRA provides geoinformatics in both online and offline mediums to the Provincial Waterworks Authority (PWA), creating a base map with digital vectors that is fueled by our ASEAN PLUS data package. With this sturdy foundation in place, the PWA can easily utilize features that allow water usage tracking, Address search services, GIS editing, and more through our GISWEB interface.
Currently, NOSTRA provides wholistic data services for 10 countries in the ASEAN region, with the services categorized into the following subcategories: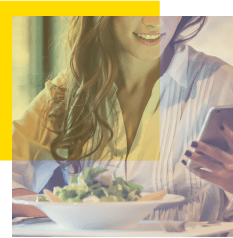 1. Standard layer – The foundational layer of our system that is composed of 10 subsections:
Territories (Names of provinces, districts, sub-districts, number of households, male to female ratio)
Municipalities (Central, provincial, local)
Roads (road names, types, width, number of lanes)
Intersections (names, types)
Trains (station names, route information)
Public transportation (BTS, MRT, APL, BRT)
National monuments (regions and areas, reservations)
Bodies of water (reservoirs, streams, rivers, oceans, agricultural bodies)
Points of interest, with over 1.7 million categorized into 48 sections and 500 subsections (e.g. government buildings, restaurants, tourist locations, hotels, factories, etc.)
Public spaces (Public area)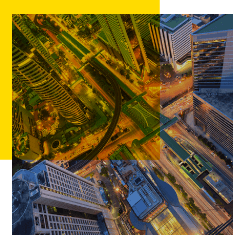 2. Additional layer – composed of 14 subsections:
Postal delivery areas
Police station coverage areas
Housing compounds (as per the Ministry of Interior)
Public bus stop locations in Bangkok and surrounding territories
Milestone positions (per kilometer distance)
Land attributes per City plan documentation
Land value estimates
Land expropriation (per governmental decree)
Air navigation safety zones
Suvarnabhumi Airport sound pollution reach
Future conscious, e.g. information on areas that will receive development in the future, such as construction sites for railways, express ways, etc.
Automobile registration information on 5 distinct vehicle types: Motorcycles, lorries, passenger cars, buses, and pickup trucks; over 10 years of data categorized by province, and further filtered by vehicle type, load capacity, brand, age, and more
Street food locations, divided into food trucks and hawker stands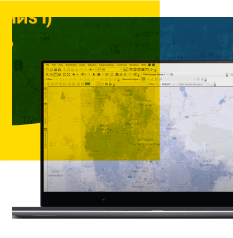 3. Extra content – additional information on various points of interest, including days of operation, pricing, type of business, number of branches, and more
Tourist spots
Restaurants
Hotels/hostels
Real estate
Cosmetic and clinics and boutique
Hospitals
Educational centers
Industrial centers
Markets
Parking lots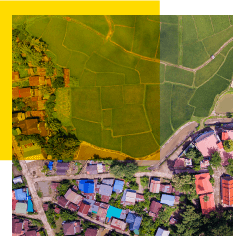 4. Special features – additional information that may be used in conjunction with mapping data to increase its efficiency and accuracy
Network data set – ncludes calculation of delivery routes for five vehicle types (Car/Motorcycle/Bicycle/Truck/Pedestrian) to help determine the best possible routes either by distance or by traffic, determining service areas and delivery zones in various areas, and finding closest facilities.
3D model data –  Realistically mapping the 3D information of buildings in each area.
Complex map data – Additional mapping data that provides further information relevant to the area, such as in hospitals, universities, public spaces, etc.
Indoor map data – Additional mapping data that provides further information within buildings, able to be turned into indoor navigation within buildings, and to supplement the navigation of complex areas.
Points of interest (Landmark) into 48 category
| ประเภทของสถานที่สำคัญ | Category | ประเภทของสถานที่สำคัญ | Category |
| --- | --- | --- | --- |
| 1.สถานที่ราชการ | Government Agency | 25.คมนาคมขนส่ง | Transportation |
| 2.องค์กรระหว่างประเทศ | International Organizations | 26.ศาสนา | Religion |
| 3. รัฐวิสาหกิจ | State Enterprise | 27.สมาคม มูลนิธิ | Association Foundation |
| 4.ตลาด ตลาดนัด | Market | 28.ตำรวจ | Police |
| 5. ร้านค้า | Store | 29.สถานศึกษา | Educational Institution |
| 6.บริษัทจำกัด ห้างหุ้นส่วน | Company & Partnership | 30.บริการสุขภาพ | Health Services |
| 7. โรงแรม | Hotel | 31.การทูต | Consulate/Embassy |
| 8. โรงภาพยนตร์ | Cinema/Theatre | 32. เขื่อน | Dam/Reservoir |
| 9.บริการการเงิน | Financial services | 33. สันทนาการ | Recreation |
| 10.ร้านอาหาร | Restaurant | 34.สถานที่ท่องเที่ยว พิพิธภัณฑ์ อนุสาวรีย์ | Tourist Places |
| 11.ห้างสรรพสินค้า ซุปเปอร์มาร์เก็ต | Supermarket and Department Store | 35.อาคารสูง สำนักงาน | High building |
| 12.ร้านสะดวกซื้อ | Convenience store | 36. ที่อยู่อาศัย | Accommodation |
| 13..ฟาสต์ฟู้ด | Fast food | 37.บริการประสานงานชุมชน | Community Services Coordinator |
| 14.ร้านกาแฟ ไอศครีมและเบเกอรี่ | Bakery &Coffee & Ice cream | 38.ร้านหนังสือ | Bookstore |
| 15.ร้านอาหารที่มีหลายสาขา | The restaurant has several branches | 39.ร้านก่อสร้างและตกแต่ง | Shop construction and decoration |
| 16.บริการรถยนต์ | Car Service | 40.สถานบันเทิง | Entertainment venue |
| 17.โรงรับจำนำ | Pawn shop | 41.ที่จอดรถ | Car park |
| 18.สถานีบริการน้ำมัน | Oil Station | 42.โรงงาน | Factory |
| 19.สถานีบริการแก๊สรถยนต์ | Gas Station | 43.บริการซ่อม | Repair Service |
| 20.ธนาคาร | Bank | 44.สหกรณ์ | Cooperative |
| 21.นิคมอุตสาหกรรม | The Industrial Estate Authority of Thailand | 45.เกษตรกรรม | Agriculture |
| 22.รัฐวิสาหกิจ (ไฟฟ้า) | Enterprises (electricity) | 46.สื่อสารโทรคมนาคม | Telecommute |
| 23.รัฐวิสาหกิจ (ประปา) | Enterprises (supply) | 47.โชว์รูมรถจักรยานยนต์ | Motorcycle showroom |
| 24.รัฐวิสาหกิจ (โทรศัพท์) | Enterprises (telecom) | 48.สถานที่อื่นๆ | Other |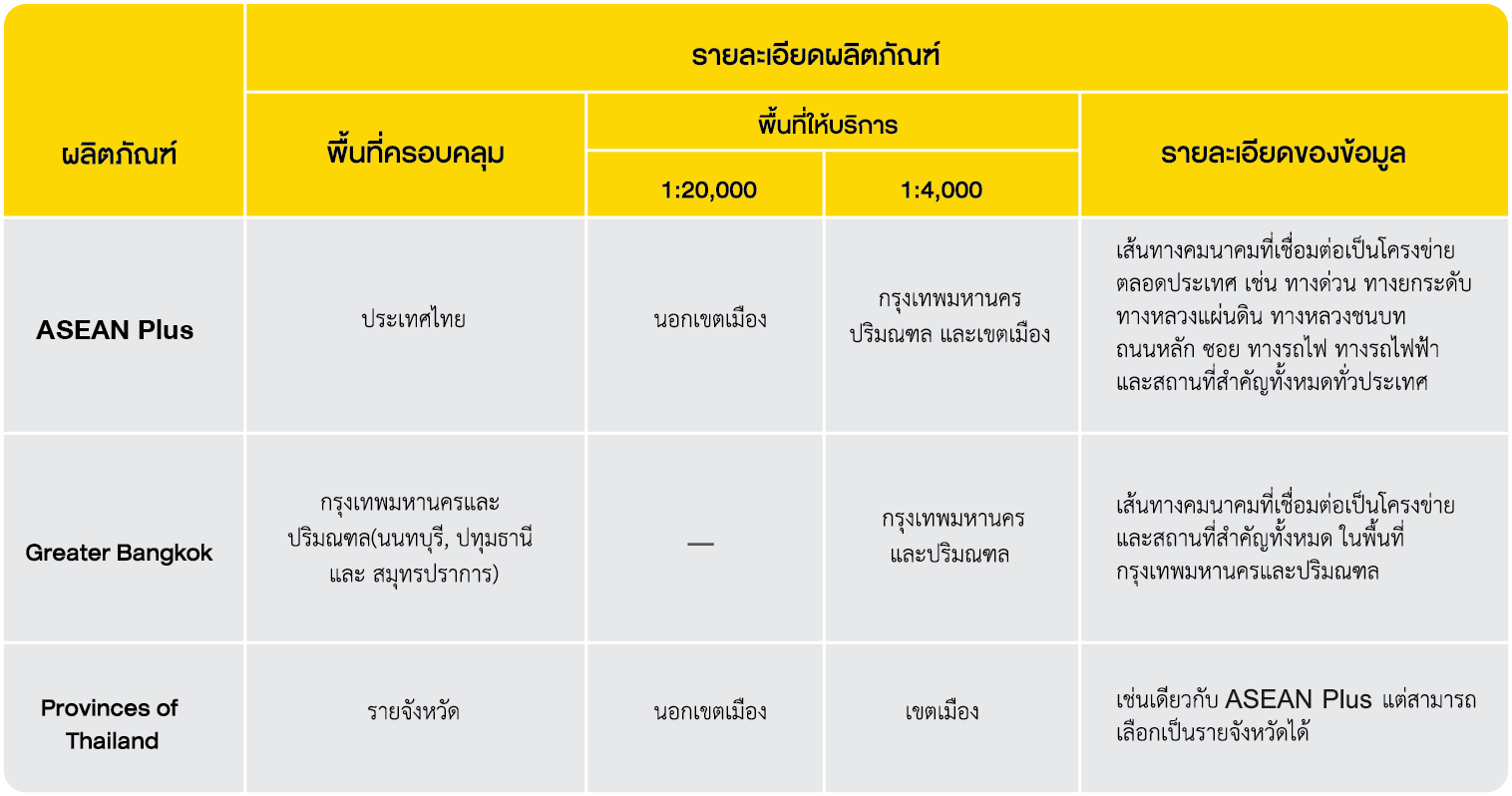 How can GIS data be utilized in your business?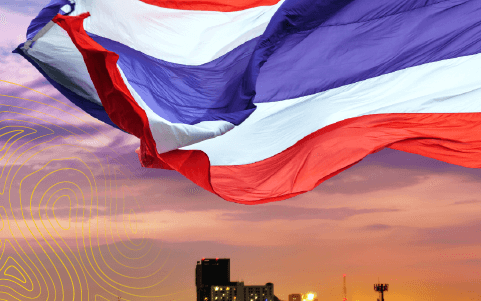 our base map, as well as additional special data such as building boundaries, potential land usages, land expropriation, or information on future land development can be used in conjunction with geographical analysis, as well as in government land management. The subsequent data can be used to inform the public of natural disasters, aid in flood management and the outbreaks of disease, the expropriation of land for road projects and public transportation.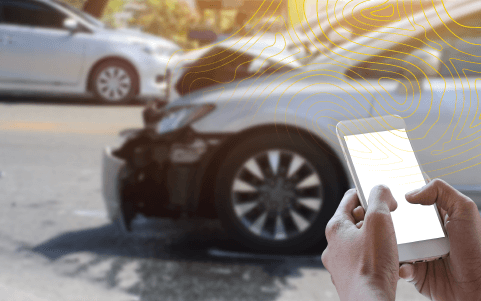 when customers are in danger, or are implicated in an accident, it is of utmost importance to arrive at the scene of the accident as swiftly as possible. Our ecosystem can inform you of your client's whereabouts, as well as inform rescue vehicles/ambulances in the surrounding areas of the fastest routes immediately available, enabling fast response times. Additionally, many of our special data packages can supplement your business, utilizing information such as that of important business office locations, locations of neighborhoods, and information on demographics, classified by area for your business application (i.e. being able to better provide products and services for specific demographics, being able to calculate travel times, logistics, and researching potential areas for the establishment of new branches).

Consult with our experts what's best for your company.