Caring your health for the better living in the future
Enrich your health for a better living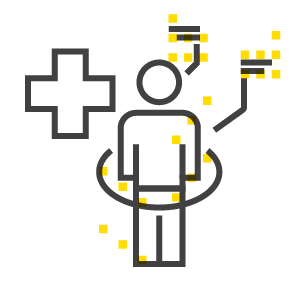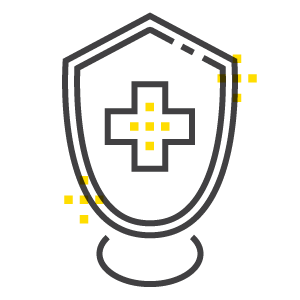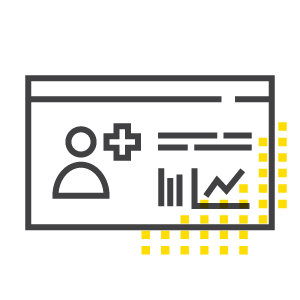 Personalize Health Platform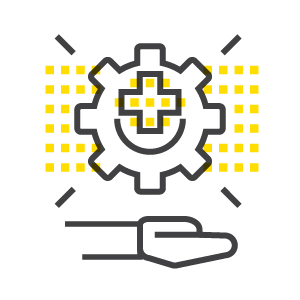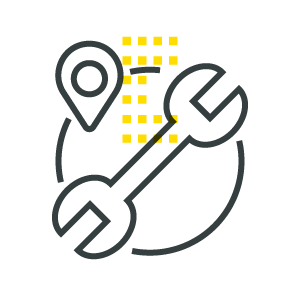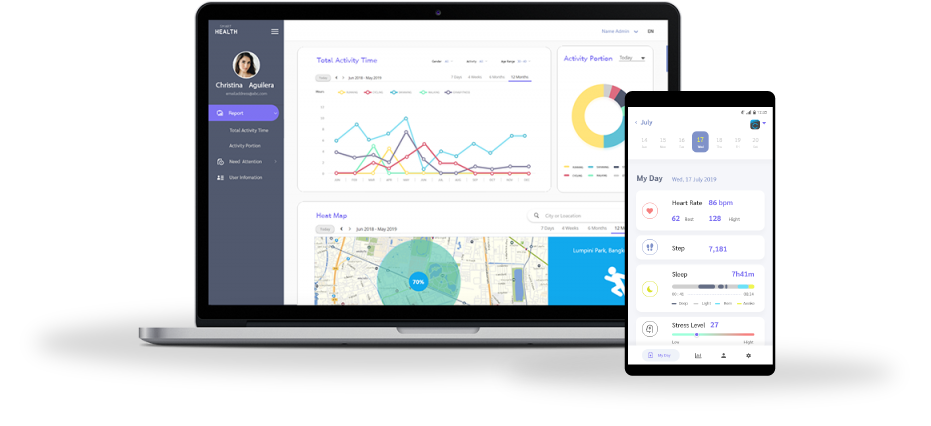 Digital Health Platform will help elevate product quality and services for health-service industries, insurance, corporates, as well as promote sustainable social development through improving quality of human resources. Activity Tracker Platform's innovative data connection collects and tracks daily life activities and exercise habits gathered from user's Smart Watch devices and other applications. The gathered data are then processed by Big Data Analysis to find meaningful correlations altogether with spatial data to form well-rounded reports that can improve efficiency in health care and inspire healthier lifestyle.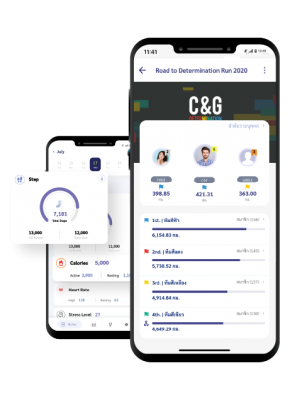 CDG and G-Able Group both use the "My Move" application, which was adapted from Smart Health by NOSTRA Platform in Concept Gamification for the Determination Run 2020 event. The aim of the event was to encourage team spirit among corporate employees through series of physical challenges. During the event, the application assisted in tracking the running distance of each team, recorded physical activities, distance, time, calories, health graphs, heart rate, steps, sleep and stress.
How to incorporate Smart Health by NOSTRA to various business industries?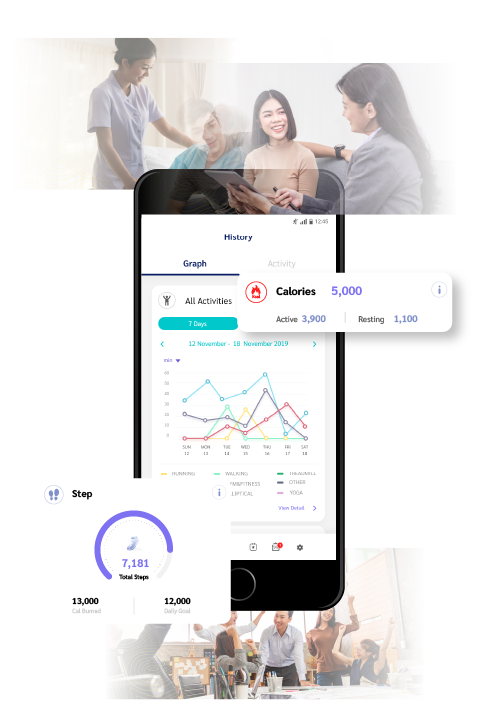 Corporate
Human resources departments of various business sectors can utilize Smart Health by NOSTRA to promote corporate outdoor events such as corporate running events to raise health awareness. Our Smart Health mobile application can be used to connect health data from the Activity Tracker Platform to the corporation's existing database, which enables participants to keep track of the event real-time via a dashboard. Human resources personnel that have access this general data can report statistics of employee's participation to supervisors through a web portal.
Insurance
Insurance business sectors utilizing the Smart Health mobile application can connect health data from the Activity Tracker Platform to collect client's health records and behaviors. Furthermore, insurance business can utilize this data to create personalized insurance packages suitable for various client's health habits that aim to boost health conscious living, thus reducing the amount of insurance claims.
Healthcare

In personalized special healthcare programs for elderly patients, data of health habits and daily activities are instrumental in improving health monitoring, taking precautions and predicting health risks.

Consult with our experts what's best for your company.